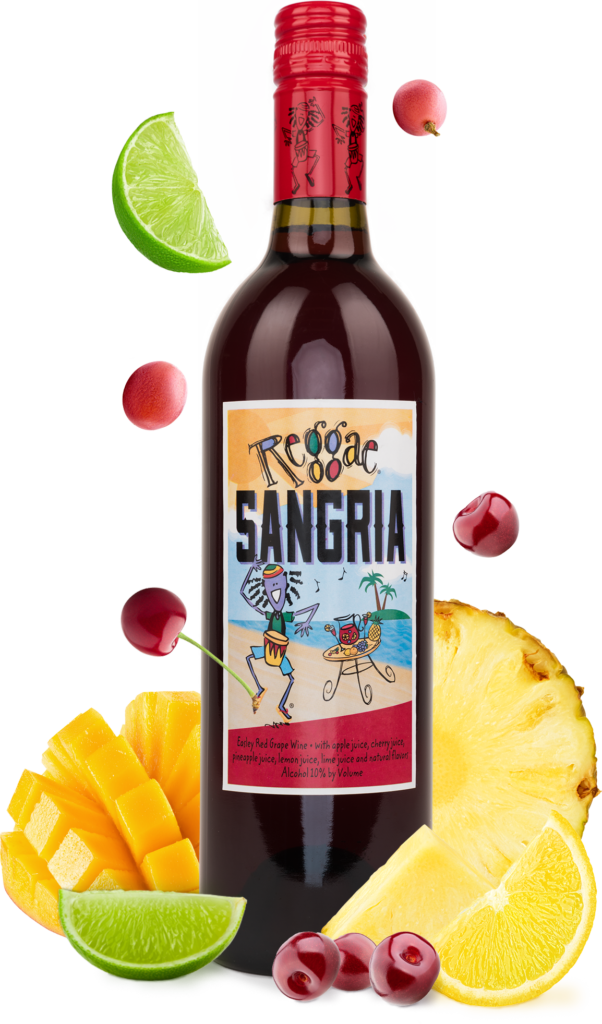 The scent of paradise
Finding its roots in Spain, Sangria has become a popular and refreshing party drink around the world. Reggae Sangria is made with juice from the freshest apples, cherries, pineapples, lemons, and limes. Ready-to-drink Reggae Sangria is the life of the party!
Get to know your reggae
Garnish Reggae Sangria with fresh fruit to make a delicious pitcher—perfect for parties with family and friends. For a fizzy sangria, add lemon-lime soda or bubbly water just before serving. Cheers, mon!
Pair it up
Just a twist away, Reggae Sangria will make a splash at your pool party or next luau. Try pairing it with a smoky pulled pork, also called Kalua Pig, for a Polynesian treat!
Song Pairing
'Sangria' by Blake Shelton