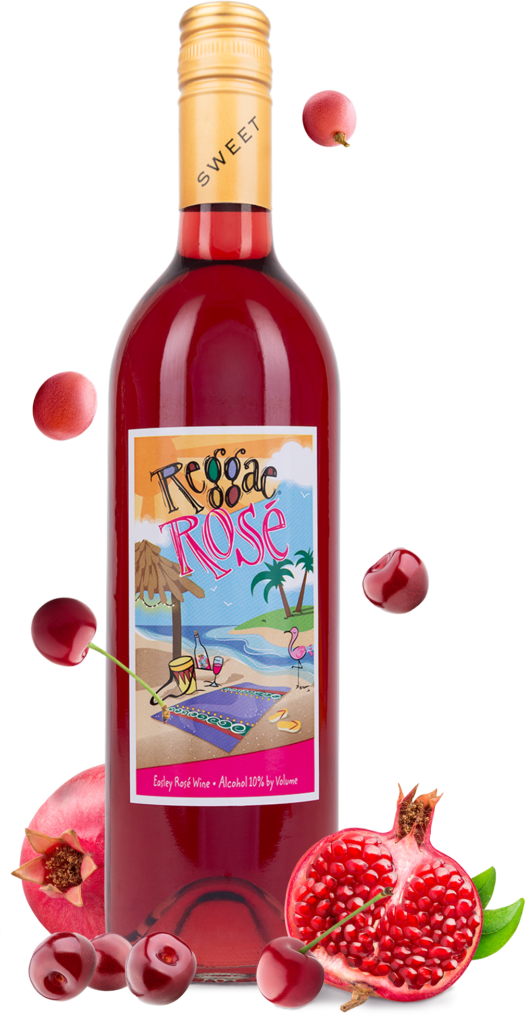 The scent of paradise
Reggae Rosé will have you floating in a fruit paradise of pomegranate and blackberry and reminiscing of sapphire skies, emerald waters and warm beaches anytime you twist open a bottle.
Get to know your reggae
Drop anchor and jump into a treat of sweet, smooth Reggae Rosé. Find your tastebuds floating around in a sea of sweet pomegranate with a swirl of blackberry. This blend of American-grown grapes will have you wishing you'd anchored here before.
Pair it up
Smooth like a sunset in Key West, Reggae Rosé pairs great with all seafood. Some of our favorites that have hit the grill are Coconut Shrimp with Mango Chutney and Herb Crusted Baked Grouper. For those special, summer nights, Lobster Reuben makes the perfect pairing.
Song Pairing
It's Five O'Clock Somewhere by Alan Jackson and Jimmy Buffett