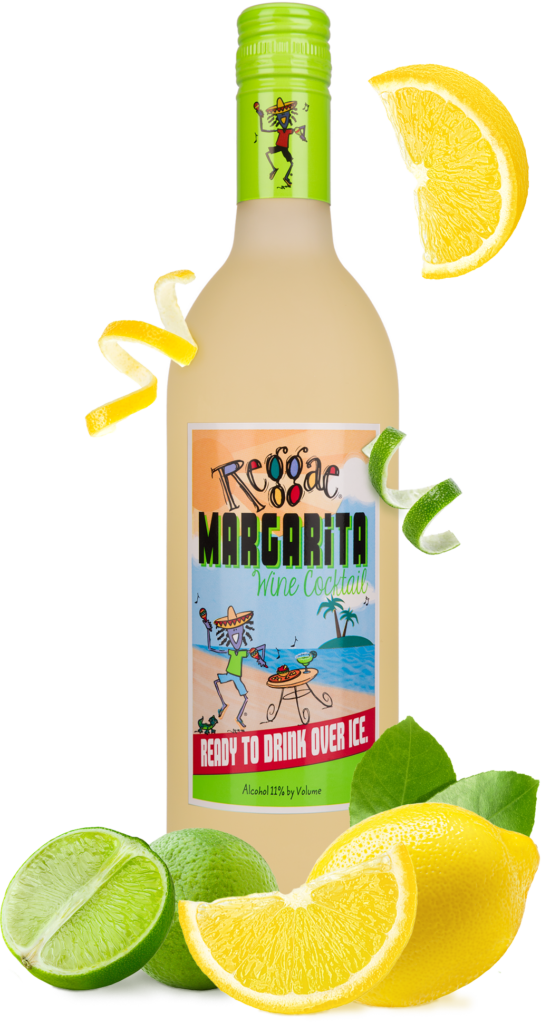 The scent of paradise
Paradise is just a twist away! Shake your maracas and explore this ready-to-drink Reggae Margarita, bursting with splashes of fresh-pressed limes, lemons, and oranges.
Get to know your reggae
Create a fiesta with your friends—step into the sunshine with your ice-filled pitcher of Reggae Margarita and make the party happen. Sweet and salty like an ocean breeze, just twist and serve over ice. Reggae Margarita gives you more time to hang in your hammock and soak up paradise.
Pair it up
Swirl a lime around the rim of your glass and dip it in a bed of course sea salt for a more authentic margarita experience. Crispy fish tacos and salsa verde will feed the whole island. Raise a glass and beat the steel drum, it's that good straight out of the bottle.
Song Pairing
'One Margarita' by Luke Bryan